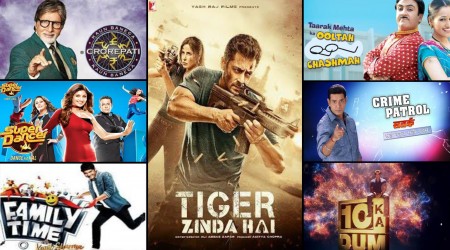 SET Asia

SET Asia  was one of the first GECs to be launched internationally in the late 90s. It has contemporary high quality programming with shows like Kaun Banega Crorepati, Indian Idol and modern fiction programming as well as blockbuster movie releases.
SET Asia is consistently rated as the top performing GEC in rated markets like the US and Middle East. The high production values as well as deep rooted brand connect that NRIs have with SET, has consolidated its position in the international markets.
SET MAX

MAX reflects the passion of a cinema crazy nation and true to its position of bringing the best of its viewers the channel today telecasts an enviable bank of blockbuster titles.
In the international markets, all SENs world TV premieres, with the likes of Bahubali, PK, Piku, Queen, etc happen on MAX
Primetime International Services has been the exclusive sales concessionaires for the Sony Entertainment Network for their international ad-sales in India.
The relationship with Sony goes back to their launch in the international markets in 1998 and has been growing from strength to strength since.
SEN comprises of 4 channels, covering more than 125 countries spanning North America, Europe, Africa, the Middle East and the APAC region, reaching to more than 25 mn households globally.
SAB TV

SAB stands as a distinctly positioned channel in the crowded GEC space. It is India's only family comedy entertainment channel with a core brand promise of 'Asli Mazaa SAB ke Saath Hai'.
The shows are light-hearted and make for an enjoyable "family-viewing" experience. Since the repositioning and re-clothing of the channel, SAB has seen exponential growth.
.
Mix

MIX is a pure music channel dedicated to music entertainment and all that belongs to it. Coming from a family that has prided itself on providing fresh breakthrough programming, MIX too promises an exciting and expansive library of Hindi songs spanning all eras. Served through a theme based music playout suiting the need of the hour, these songs set up MIX as a channel where everyone will find their favourites every day.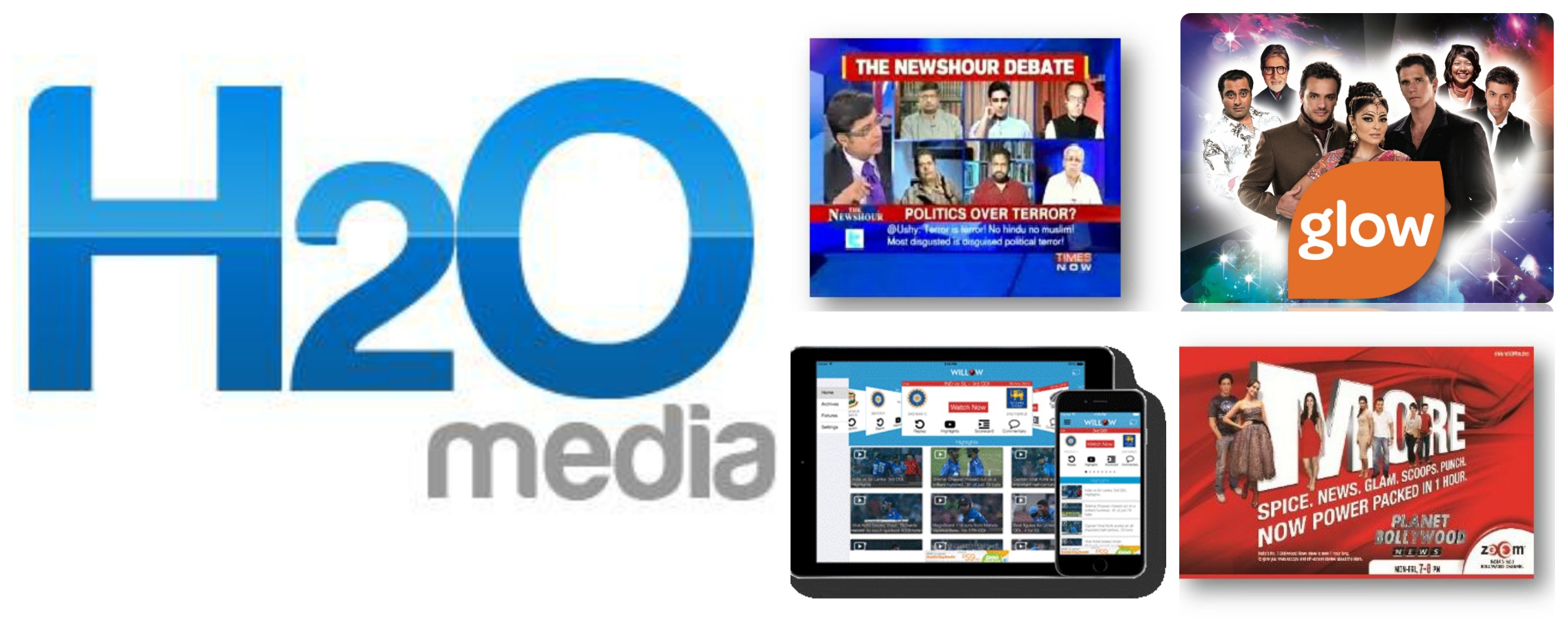 H2O was set-up as an independent unit in 2012, to look at new opportunities in television and other media. In television, it currently represents the Times Television Network (comprising of Times Now and Zoom), TEN Cricket, Glow TV and FoodFood.
We also run an independent content syndication unit under H2O wherein H2O acts as exclusive content aggregators for media platforms looking for South Asian content.
TEN CRICKET
Ten Cricket provides exclusive sporting action including international cricket from Pakistan, South Africa, Zimbabwe, Sri Lanka, the West Indies, Dubai Sports City, Abu Dhabi and Sharjah.The presenters and analysts of Ten Cricket are well known sports personalities who provide insights and unique perspectives into their chosen sport.
Times Network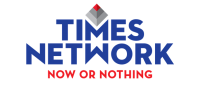 The Times Television Network, comprising of India's No. 1 News Channel Times Now and leading Bollywood channel Zoom, have also fast made their presence in the international markets.
Times Now delivers news and analysis to the South Asian Diaspora and has a huge fan following overseas. Zoom is also known as the go-to Bollywood destination for the Bollywood crazy NRIs.
MBC

MBC Bollywood showcases modern contemporary Bollywood movies.
It is the only Bollywood channel in the region to have deals with all major Indian studios. The channel also boasts of the biggest premieres. Whether it is Dilwale or Ae Dil Hai Mushkil, we bring every big Indian Bollywood movie – First and Exclusive.
Food Food

FoodFood is India's premier Food network promoted by world-renowned celebrity chef Sanjeev Kapoor.
Food Food is available in the US and Middle East and has some innovative food based programming like Sanjeev Kapoors Kitchen, Mummy ka Magic, Health Mange More etc.