We are Primetime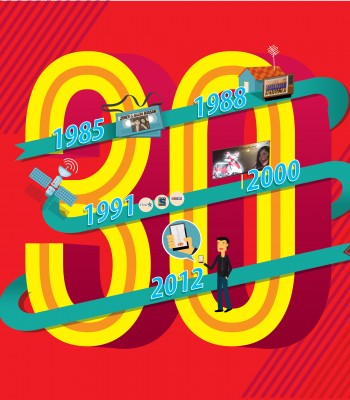 Primetime Media Services is one of the oldest independent media sales companies in India. Primetime was founded in 1985 and has marketed time and space across media from video cassettes, television, out-of-home, radio and most recently digital.
From marketing the biggest shows in Indian TV history like Mahabharat, Dekh by Dekh, Meri Awaaz Suno on Doordarshan, to being Star India's first sales concessionaires, to being part of Sony's international ad-sales team since inception, to establishing one of the first specialist OOH media agencies and now being involved with the latest Digital marketing technologies – Primetime has evolved hand-in-hand with the nascent Indian media industry. We have seen it all – from the diary method of tracking spots on the one and only Doordarshan to real-time analytics Dashboards for online buys.
Currently Primetime is involved in 3 Media verticals – TV (representing various channels exclusively in India for their international ad-sales), OOH (the OOH specialist media agency) and finally Digital (Marmalade digital which provides innovative solutions in the digital space).
And yes, we turned 30 this year. And like great wine, we are only getting better.